Web Development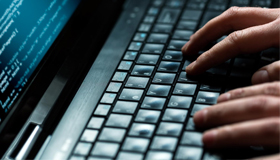 Our web development team are skilled creating websites, improving SEO, and providing clean codes. Combining these into the core web development, we provide the winning edge to our customers which gives them more revenue.
We collaborate with our clients at all stages of development to ensure that we are always at the right track on their requirements. This is to also give them update with our progress.
First is analyzing, we analyze what our clients wants and needs, we also give suggestions during this phase as we see fit. Next is development, creating and designing the website based on the clients requirements. Then implementation, seamlessly integrate the website followed by rigorous testing before launching. Finally maintenance and support, where we provide long term partnership with our client to continually improve the website if they require, to support and maintain the functionality of the project.
Graphic Design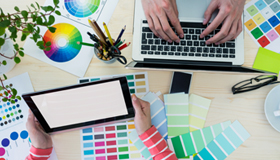 We are passionate in creating great designs, whatever our project is, we make it unique. We assure our customer that we deliver designs that stands out from other competitors.
Designs that stand out to your audience based on your business environment. We ensure that every design we make will match your marketing strategies. We are always open for suggestions to ensure that we give you the most suited designs that will help you express what needs to be said in the images.
We tailor design by understanding the demands of our customers. We colaborate closely to our client to have better understanding of what we are creating. We make sure that we deliver the design that our customers want in any platform, be it, banners, logos, marketing ads, videos or posters, we will create them for you. We design with passion and dedication, we have creative individuals ready to draft your objectives.
Infrastructure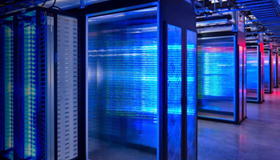 We are a commited organization which deliver high-end IT solutions for wide range of businesses. We combine our expertise on the IT field and the latest technologies to deliver the best IT solutions.
Four essential steps which make us trusted by our partners:
Consultation - this is where we break the ice by knowing each other and to gain insight of what you need and what we can offer to you.
Planning - We brainstorm and create the projects with passion, and passion is what drives us to to work hard and exceed your expectations.
Implementation - We strive to deliver our projects ahead of time and precisely implement it to your enterprise, well-tested and functional.
Partnership - it is important to create a long term partnership. That is why, we always do our best so we can win the trust and loyalty of our customers.